Shopping for a brand new Toyota can be a lot of fun. But after you pick out the model, style, and colour options, you have to consider the serious aspects of your new vehicle such as the warranty. While you may never use your warranty, you need to know what it can and cannot do for you.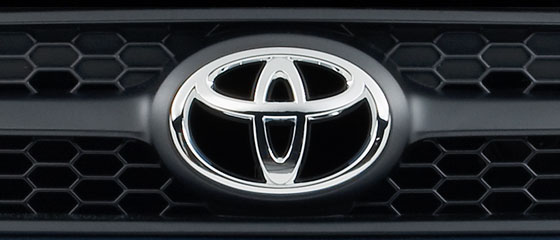 Basic Toyota New Car Warranty Details
The Basic Warranty provides comprehensive coverage for new vehicles for three years or 60,000 kilometres. The Powertrain Warranty covers new vehicles for five years or 100,000 kilometres. Hybrid components are covered for 96 months or 160,000 kilometres. New Toyota vehicles also carry corrosion perforation coverage for five years regardless of mileage.
Toyota also provides an Emission Warranty for all new vehicles. The defect/performance is for three years or 60,000 kilometres. Specific components are covered for 96 months or 130,000 kilometres.
Details on the Warranty
The warrantor for all new vehicles is Toyota Canada Inc. for vehicles sold and warranted in Canada. The warranty period begins on the date shown on the vehicle information statement from the original in-service date. It provides coverage for any vehicle registered in Canada and operated in Canada or in the continental United States.
You must take your vehicle to an authorized Toyota dealer for all warranty service. If your vehicle is inoperable, you can have your car towed to the nearest authorized dealer as part of your vehicle warranty.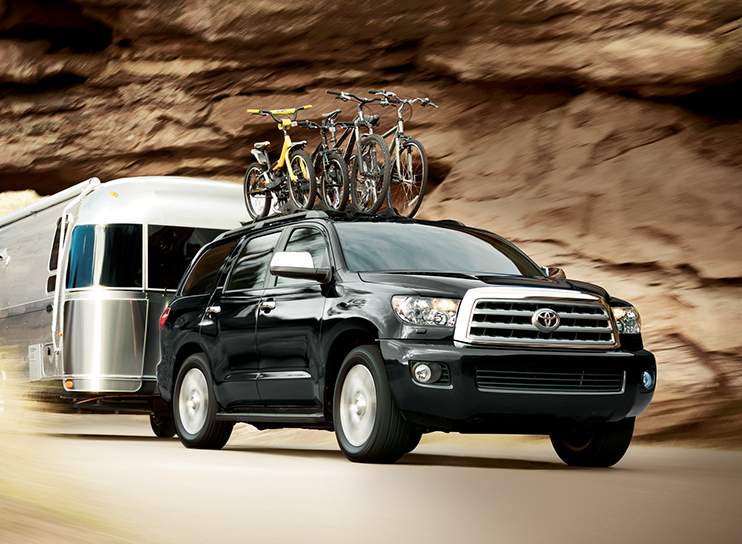 Exclusions and Limitations
Certain conditions can void your warranty. This is an important list in case your vehicle should be damaged or need repair or service.
Fire or theft
Accident
Abuse or negligence of the vehicle
Misuse such as overloading
Improper repairs or adjustments
Modifications or alterations made to the vehicle
Lack of maintenance
Use of improper fuels or fluids
Installing non-Toyota parts    
Water contamination
Airborne chemicals, road debris, hail, flood, and other environmental conditions


Other things not covered on this warranty include the costs of regular maintenance such as wiper blades, spark plugs, brake pads, and filters. Some components are not covered by the Toyota warranty. Instead, they are covered by a separate warranty. For instance, the tires on your new vehicle are covered by the tire manufacturer's warranty.
You may be reimbursed for emergency repair made at a facility other than a Toyota dealership if no dealership is reasonably close. You will need to present copies of the repairs to your dealer. However, you should have the vehicle checked out as soon as possible by an authorized dealer. Toyota does not guarantee failures that may result from improper repair or installation.
Extra Care Protection
You can also purchase additional coverage for after your manufacturers' warranty expires. Toyota provides Extra Care Mechanical Protection for many mechanical failures. It extends your roadside assistance and provides you with rental assistance and Tire Road Hazard Protection.
Roadside assistance for new Toyota vehicles provides towing for an accident or breakdown. In addition, it offers other services such as tire changes, fuel delivery if you run out away from home, lockout service, a battery boost, and winching if your vehicle is stuck in a ditch, snow, or mud. There may be limitations or exclusions with this service, which is why it is important to check with your dealer if you have questions about roadside assistance.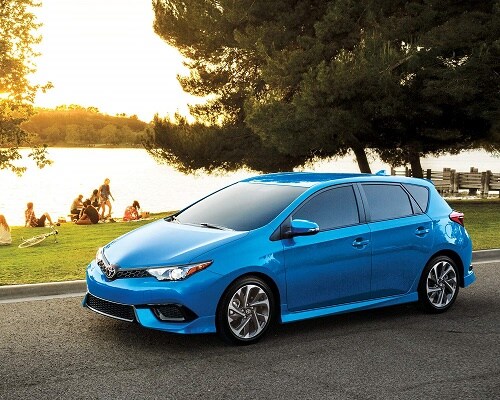 Ask Us Any Toyota Warranty Questions!
A Toyota manufacturer's warranty provides peace of mind for many events while you are out on the road. If you are looking at new vehicles, take the time to talk to your dealer about your warranty and the purchase of an extended warranty. West Coast Toyota can answer any questions that you may have so that you can enjoy your new vehicle with no worries. Warranty may subject to change without notice. Please see West Coast Toyota for complete details.