Explore the 2023 Toyota Camry Hybrid
Electrifying Performance
Power, efficiency, and all the comfort, convenience and connectivity of a gas-powered Camry. The 2023 Camry Hybrid transforms the hybrid electric experience into an emotional drive with zero compromise, every time you get behind the wheel.
The 2023 Camry Hybrid XSE
The first ever Camry Hybrid to wear the XSE badge fuses elevated style with impressive performance. 
'Sport tuned' to help you get the most out of its hybrid powertrain, it's also loaded with luxurious amenities, including 9" display screen, power moonroof, and leather seating, to help you get more enjoyment out of every ride.
208 Net Horsepower
Camry's 4th generation hybrid system combines the power of high-output electric motors with an advanced 2.5 litre 4-cylinder engine, giving you instant torque, seamless acceleration, and a remarkably exhilarating ride. For even greater power and efficiency, it's mated to an Electronically Controlled Continuously Variable Transmission.

Fuel Efficiency Rating (L/100km)4.9/4.8 (City/Hwy)

Horsepower (kW)
208 Net HP

Engine
2.5 Litre 4-cylinder DOHC 16-Valve, Hybrid Synergy Drive
4 Camry Hybrid Models Available
Choose the Camry Hybrid that suits your style.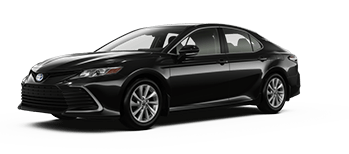 2023 Camry Hybrid LE
The luxury edition.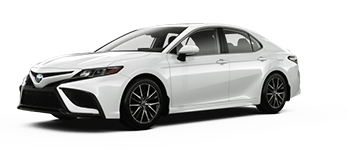 2023 Camry Hybrid SE
The style edition.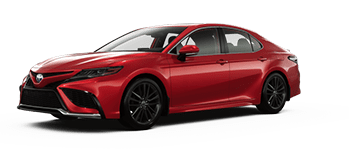 2023 Camry Hybrid XSE
The sport edition.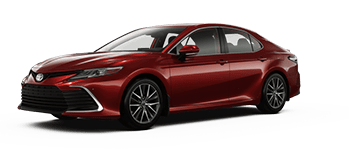 2023 Camry Hybrid XLE
The executive edition.
8-YEAR OR 160,000 km
Hybrid Component Warranty
10-YEAR OR 240,000 km
Extended Hybrid Battery Warranty
OVER 20 MILLION 
Worldwide Toyota Electrified Vehicle Sales
SELF-CHARGING HYBRID POWERTRAIN
Camry Hybrids never need to be plugged in. The hybrid battery recharges on the go, using innovations like regenerative braking to capture and transform energy into electricity and store it in the battery.
FUEL EFFICIENT PERFORMANCE
Camry Hybrid doesn't compromise on power or performance, and helps you reduce your carbon footprint with every kilometre.
NO ADDITIONAL MAINTENANCE
Camry's high-performance battery is designed to last. And Toyota hybrids require no additional routine maintenance. In fact, they follow the same maintenance schedule as our conventionally-powered vehicles.
Get Started
Experience the New Camry Hybrid near me and start building the perfect configuration with West Coast Toyota.