Let Your Child's Dreams Drive Tomorrow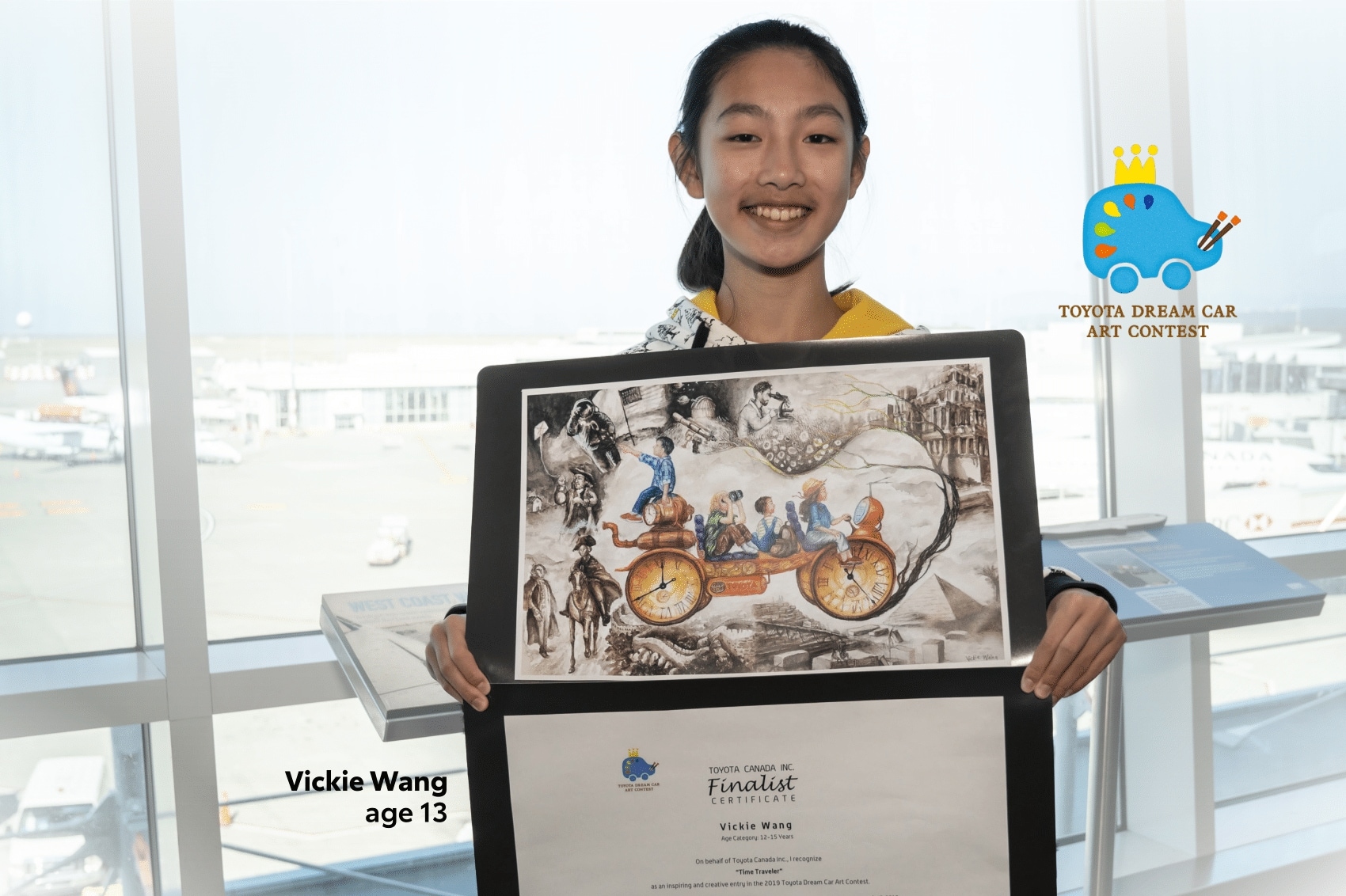 The Toyota Dream Car Art Contest aims to foster innovation and creativity in youth ages 15 and under, by encouraging them to think about the future of mobility and envision their "dream car".
The Dream Car Art Contest is Open Now!
The contest entry period runs from October 5

th

 2020 - January 8

th

, 2021
Entering is as easy as 1, 2, 3.
1
Draw your dream car
Kids 15 and under are invited to draw the car of the future. Your imagination is the only limit!
2
Fill out the online contest entry form and
download the Rights Waiver
You will be asked to upload a digital image of your artwork, and you will receive a confirmation number. You must also download and fill out the Rights Waiver by hand.
3
Mail your artwork!
To complete your entry, you must write your confirmation number on the back of your artwork and, along with the completed Rights Waiver, mail it to:
Toyota Dream Car Art Contest
1 Toyota Place Toronto, ON 
M1H 1H9

About Dream Car Art Contest
Contest Theme:
Your Child's Dream Car
Age Categories:
(1) Under 8 years old; (2) 8-11 years old; (3) 12-15 years old
The Contest:
Awards: 1

st

 - 3

rd

 places from 3 categories (9 total awards)
Prize: $250 Gift Card